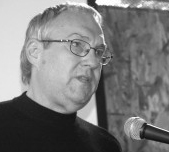 Rick Piltz has worked as an educator, writer, and policy analyst and advocate since the 1970's, in federal and state government, academia, and nonprofit organizations.
During his more than 20 years in Washington, his primary focus has been on the collision of climate science with the reality of climate politics and policy.
From 1995 to 2005 Piltz held senior positions in the Coordination Office of the U.S. Global Change Research Program. In the spring of 2005, he resigned from his position to protest the Bush Administration's political interference with climate change communication.
His whistleblower documentation of Philip Cooney's politically-motivated editing and censorship of climate science program reports intended for the public and Congress received front-page coverage in the New York Times and was widely reported in the media. Piltz testified before both the House of Representatives and the Senate at hearings on political interference with federal climate scientists.
After leaving the U.S. Global Climate Research program, Piltz partnered with the Government Accountability Project to create Climate Science Watch (CSW). Through its research, analysis and public communications, CSW not only protects the freedoms of climate scientists, but also holds government accountable for using climate science with integrity and incorporating it into public policy.